You might be wondering how hot this engine is, but it might not be what you think. The ACE 4-stroke from Ski-Doo is one hot engine. It's light-weight (for a 4-stroke), it gets great fuel economy (up to 30mpg in the right conditions), and it puts out 60HP. 60HP is hot?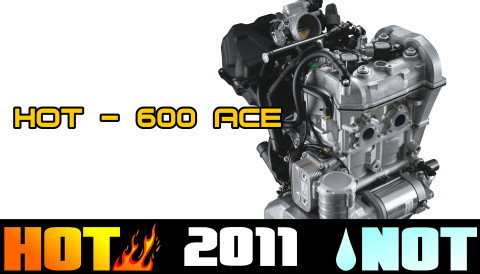 Well, no it's not in today's sleds, so why do say this is one hot motor for 2011? Because it is Ski-Doo's second purpose-built 4-stroke engine for snowmobiles and positions Ski-Doo with an entry-level EPA compliant engine to replace the 550F (fan) motor. For now this motor works well in the touring chassis and is a great engine for rental machines in places like Yellowstone National Park.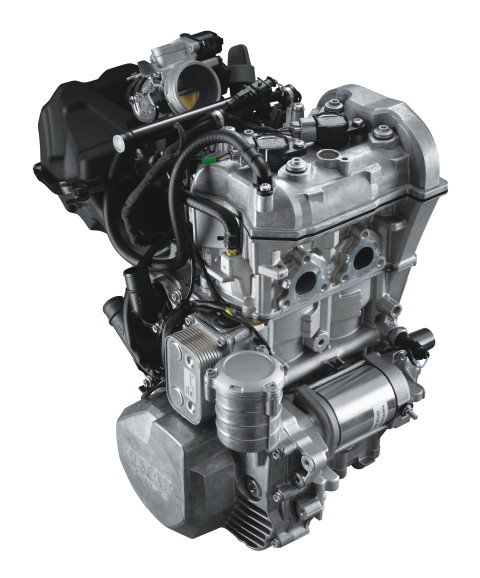 In fact, for people who are inexperienced or non-snowmobilers who just want to go out and experience winter on a quiet sled on a Sunday afternoon, the ACE fits the bill perfectly. Ok, so seasoned sledders won't like this engine in the MXz chassis (even though it does come in it), but it's a start and we are told by Ski-Doo that the ACE motor has a lot more potential; for example there is a lot of room under the MXz ACE hood for a turbo. So while offering the cleanest, most fuel efficient 2-strokes, Ski-Doo also sees a market for not one, but at least two 4-strokes in their lineup, and that's what makes the 600 ACE hot.