Ski-Doo has methodically updated their lineup over the last few years and they aren't just doing to the mainstream machines. Not a lot of U.S. snowmobilers know this, but the Tundra is actually one of Ski-Doo's best sellers, and for good reason; it's designed to do what snowmobiles were originally designed to do and that is work.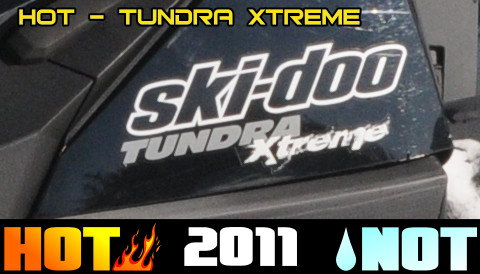 But all work and no play makes Jack a dull boy, right? That's why Ski-Doo updated the Tundra to the Xtreme to give the buyer a machine they can use for work and play. The lighter XU chassis is easier to maneuver through the woods. Telescoping front suspension gives more ground clearance and the woder track floats over the snow.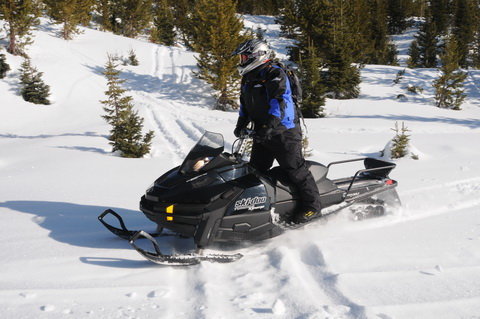 The Tundra Xtreme is designed for deep snow play, but not the steep and deep where a mountain sled would shine; more for off-trail woods and deep powder bowls in the lowlands. The Tundra Xtreme features 600 HO E-TEC motor, a REV XP X narrow seat, and large cargo area to haul whatever it is you want to haul when you're working. Yes, a utility sled can be hot, and this one is for 2011.