Not to be outdone by themselves, Yamaha adds even more high-tech to the Apex model with EXUP. EXUP stands for EXhaus Ultimate Performance. What is it? In simple terms, it's like an exhaust power valve for a 4-stroke. At low RPM the EXUP valve is closed (closed being a relative term) to increase backpressure and reduce the amount of air/fuel mixture escaping through the exhaust.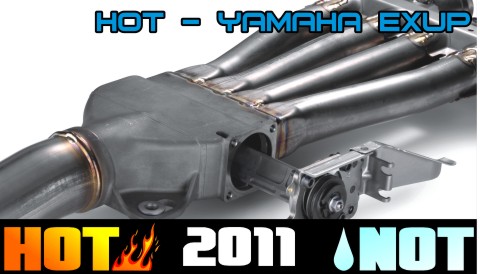 As RPMs increase, the valve opens (all computer controlled, of course) to reduce backpressure and increase airflow. The result is a smooth torque band and increased low-end and midrange power (read acceleration) while maintaining peak power at the top.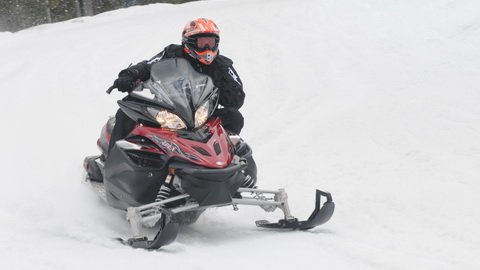 In our test rides out West, we could definitely feel the low-end torque of the Apex and we are told that a lot of this is due to the HOT setup of the EXUP.