If you're an avid snowmobiler, you know what the term "darting" means. If you're a casual snowmobiler, you may have noticed that in some snow conditions the snowmobile tends to "dart" back and forth in a side motion when you're riding down the trail. This happens when the skis or ski runners (wearbars) slide in and out of a ski track left from other snowmobilers. It's an uncomfortable and fatiguing annoyance. Manufacturers have been working to reduce darting as much as possible and the aftermarket is full of ski and wearbar designs to reduce darting.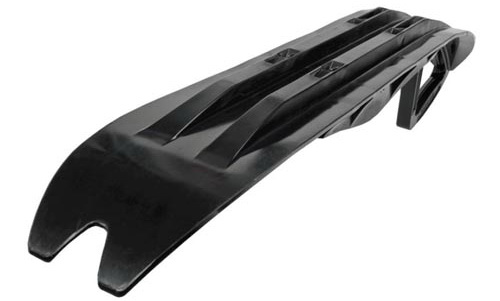 The latest ski from Yamaha is said to reduce darting and add control performance and it's now available on the Tuner Dual-Keel Dual-Runner Ski. This new ski features dual keels that are slightly angled to help with snow evacuation. You want to make sure snow isn't building up under the ski or you end up floating on the snow and this causes the ski to "push" or basically not turn when you want it to turn. The Tuner ski also allows you to place runners in different positions to tune the control to your preference. There are many runner configurations to choose from including 9mm with no carbide, 9mm with 2-inch carbide, 11mm with 4-inch carbide, and 11mm with 6-inch carbide.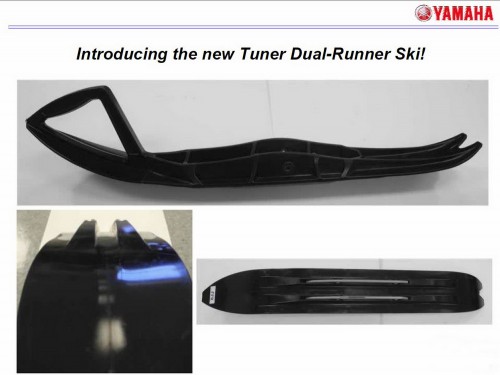 The ski is compression molded as one piece and is lighter than Yamaha's 8HG ski. It improves anti-darting and offers lighter steering effort. With the tuning capabilities of this ski, you should be able to get the control and steering performance you desire.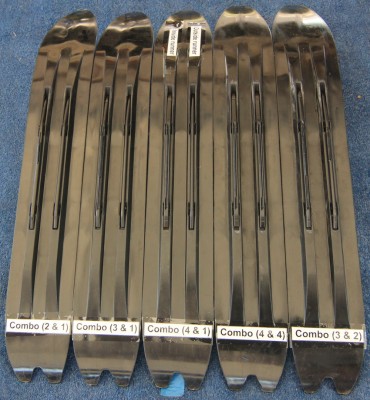 The Tuner Ski is a bolt-on ski that fits Yamaha's from 2003 and up. Perfect for the Nytro, Vector, Apex, Attak, Phazer, and Venture. Ask your Yamaha dealer for the Tuner Ski. For more information, visit the Yamaha web site.