There was a lot of red, black, and chrome at the 2011 Midwest Vintage Snowmobile Show in Waconia, Minnesota, as they featured Rupp; one of the most legendary snowmobile manufacturers of the 1970's. Originally founded in 1959, Rupp began building snowmobiles for the 1965 model year, producing about 500 machines. As they grew, so did their model offerings as you can see by the images we took during the show.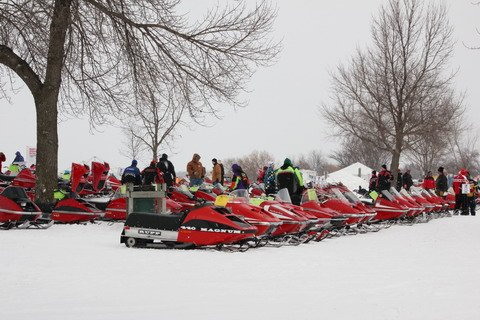 We were told this event was the biggest year at Waconia yet and parking on Saturday was at a premium. It might be because the featured sled was Rupp, or vintage snowmobiling is growing that much, but we suspect it was because of both. Rupp snowmobiles happen to be one of my favorites as I grew up with one or two. I have since sold them and now I wish I hadn't. It's fun to think back upon those days of youth when an inch of suspension travel was good enough, but I still wouldn't trade it for the comfort of today's sleds. Still, as a Sunday afternoon casual ride once in a while it would be fun to ride my old Rupp once again.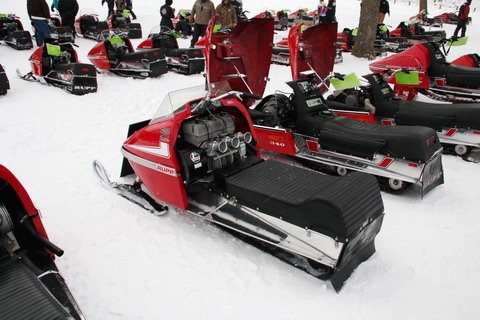 This event has plenty of attractions for those interested in spending quality snowmobile time with vintage machines, but if you can only go one day, go on Sunday during the actual show as there your mind will be challenged with thoughts of yesteryear when your dad had this machine or uncle had that one; and what year did they come out with this; or 'I didn't know they even made that'. Some machines are handmade and some are brought from overseas, like this 1962 Nord-Verk Husky from Sweden.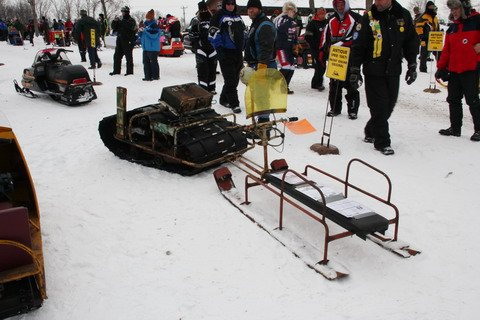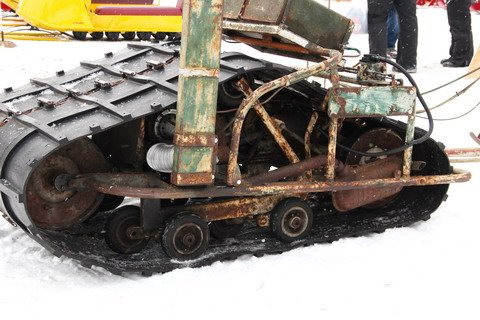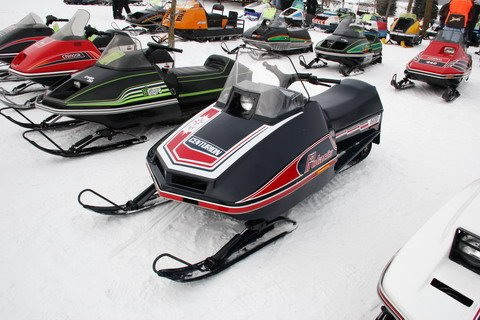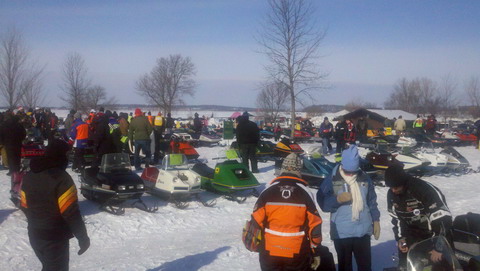 There are more and more vintage shows appearing around the Snowbelt regions and if you want to travel back in time to where the sport began, I encourage you to spend a nice afternoon, by yourself, with a friend or with your family, and check out some of the nice (and not so nice) vintage machines around the country.  Check the www.mwvss.com web site for next year's event date as they will be featuring Chaparrel in 2012.