There is big news from the Yamaha camp, and that is the reintroduction of a Yamaha 2-stroke motor. More on that later. Even bigger news, however, is the second manufacturer to introduce a brand-new motor for 2017. It's got more power than any production motor ever produced for a snowmobile and it's a 4-stroke. Oh, and it's a turbo.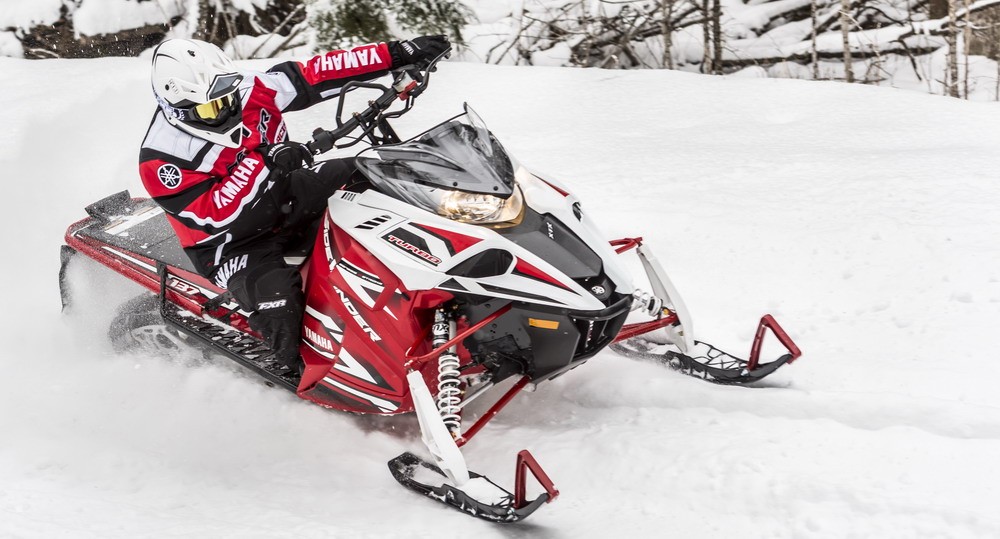 Yamaha introduces the new 998cc Turbo engine
While it may seem that Yamaha is simply rehashing current technology and adding a turbo to it, nothing could be further from the truth in this case. This is a brand-new engine, purpose built for snowmobiles. This motor puts out gobs of horsepower. Unofficially, near 200. Officially 180, on pump gas. It produces 50% more torque and 40% more power than the FX Nytro 1049 engine. I will try to explain how we were told how this motor tics.
First, it's a 998cc triple cylinder engine with a lot of cool new features including oil cooled pistons, press forged crankshaft, new hardened steel connecting rods, forged aluminum pistons with special crown designed specifically for turbo charging, solid bar forged camshaft, a new Mikuni water pump, high-volume oil pump, completely new turbo charger, and more.
According to Yamaha, this engine doesn't have the same turbo lagginess that other turbos have. The power is instant, there's no hesitation, no "spool-up lag", and the engine has a new Engine Braking Control that reduces engine braking like never before.
In other words, this isn't just a rehashed Nytro motor with a turbine attached. This engine is designed as a turbo engine from the start and is beefed up to handle the extra power going through it. It might not get Nick Keller kind of hours, but it will last.
Model Lineup
Yamaha's model lineup is pretty straight forward. Each model is a family of sleds designed around a chassis and engine combination. In each family, there are models for different types of riders, whether you like the tight and twisty trails, banging ditches, off trail adventure, steep and deep, and more. Some models specialize in certain niches, while others are more diverse.
NEW for 2017 – Sidewinder
The high performance king in the Yamaha camp is the brand-new Sidewinder. This model was co-developed with Arctic Cat and is built around the new 998 Turbo engine. Yamaha adds their own flare to the Cat-built chassis, but also puts their own clutching and calibration to it. A complete lineup from trail to mountain is offered in this model.
Are you looking for the highest horsepower-to-weight ratio machine ever production-built? It's this machine right here. Ok, there's two this year, but that's a different release. Still, of the 800cc class sleds, this one gives more power in a light chassis.
New this year in the Yamaha model choices is the B-TX package (Boondock). This sled is designed for those who don't necessarily live in the mountain regions, but like to travel there and play in the hills. This package is calibrated more for flatland riding on the trails, yet offers enough amenities to satisfy going to the mountains every once in awhile. It's available in both the Sidewinder and SRViper.
---
SRViper
The SRViper has a couple upgrades including the Tuner 3 Ski, a new Fox SRViper SE Shock on the SE model, and QS3 dial adjustments on the L-TX LE model. A new B-TX model for backcountry boondocking in the hills is new for 2017. Plus, the M-TX gets a new mountain ski that has low steering effort, but grips better for sidehilling, reducing the tendency to push downhill.
The SRViper L-TX LE model gets a substantial shock upgrade with Fox Qs3 adjustable shocks (all 4 shocks).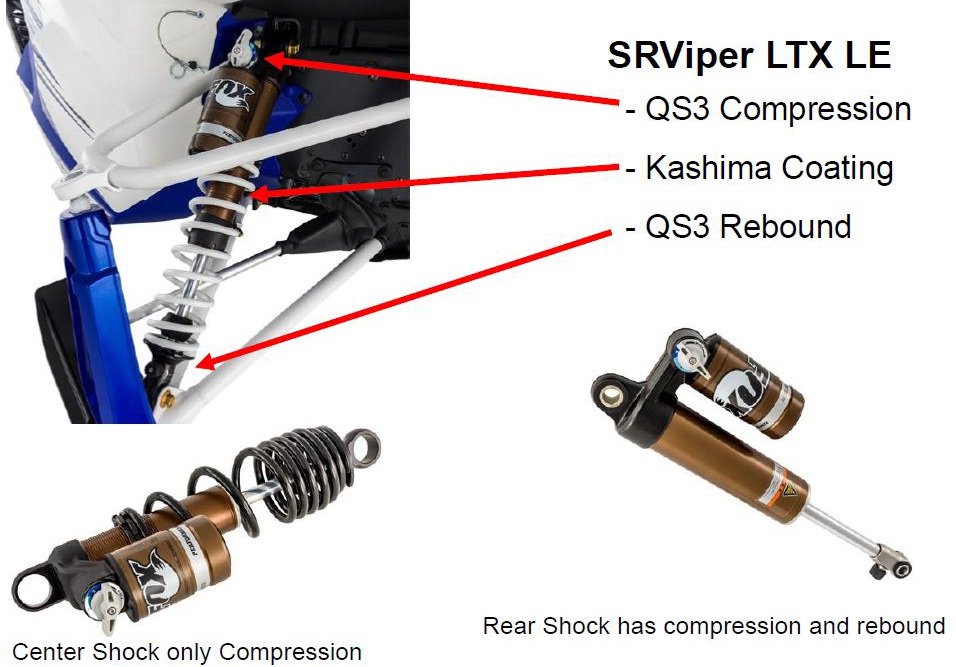 ---
Apex
Apex returns for the Yamaha purist who wants the best performing all-Yamaha machine available. There's not a smoother, more linear powered engine on the market than the 998cc quad-cylinder. This motor is truly a classic and so is this model with its power steering.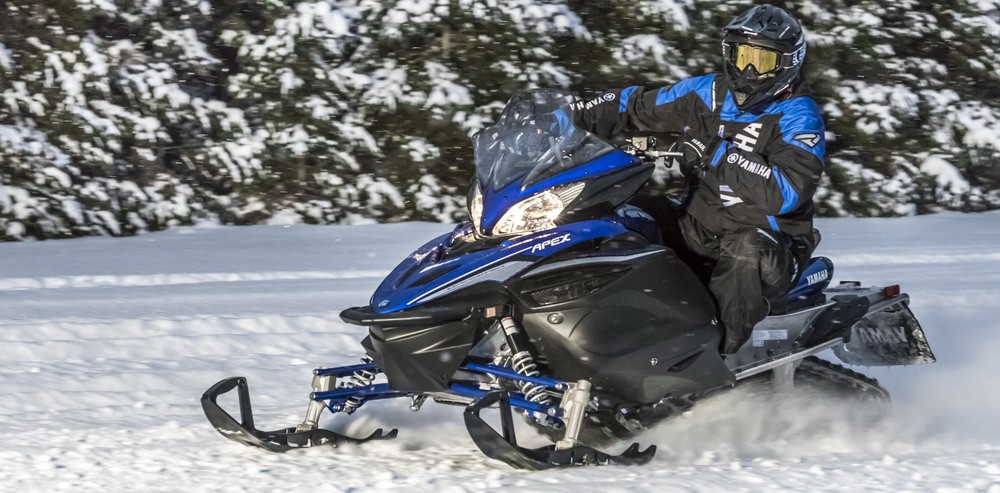 ---
RSVector
This is Yamaha's ultimate trail machine. Predictable power and tame trail manners make this one of our favorite sleds of all time.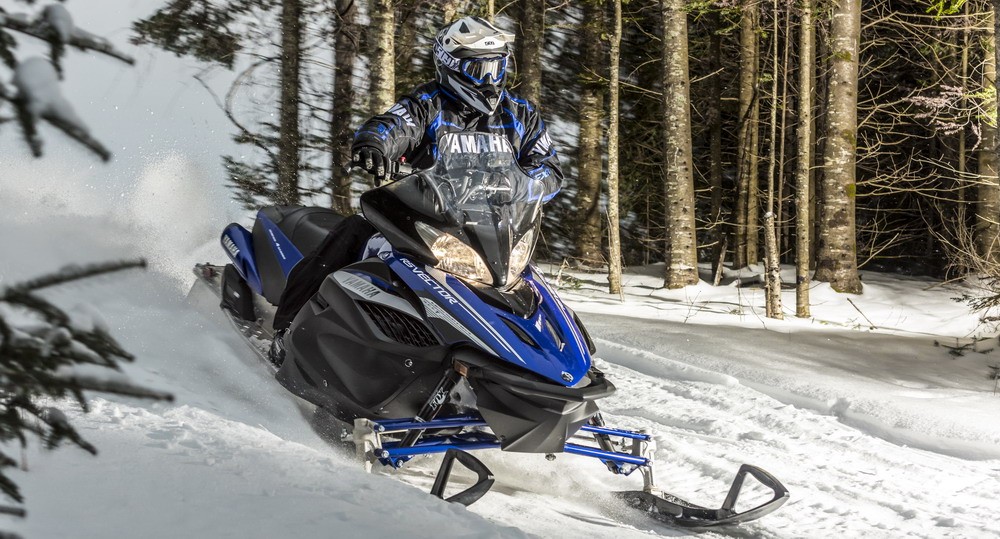 ---
RSVenture
Available in two configurations, the RSVenture TF and RSVenture TF BAT are very comfortable touring machines for all-day trips.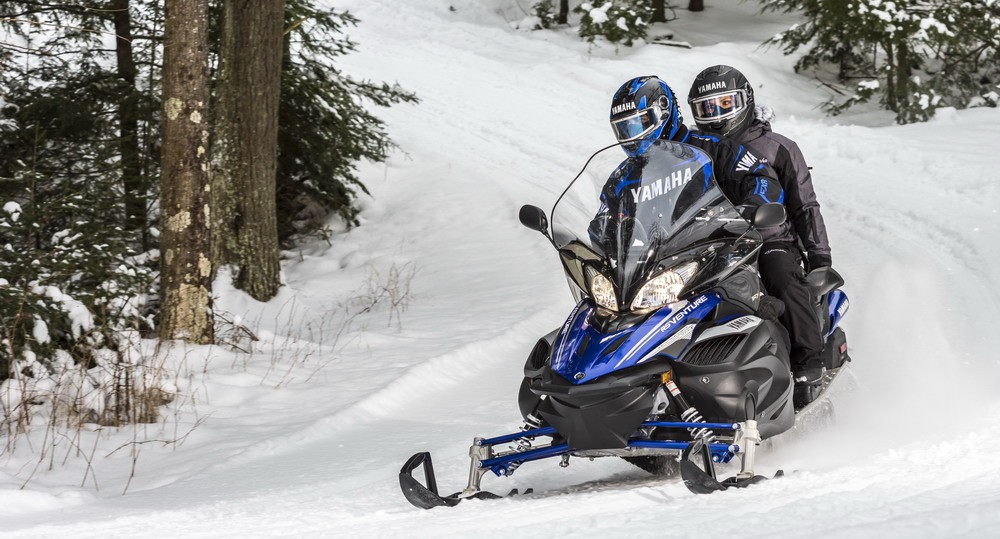 ---
VK540V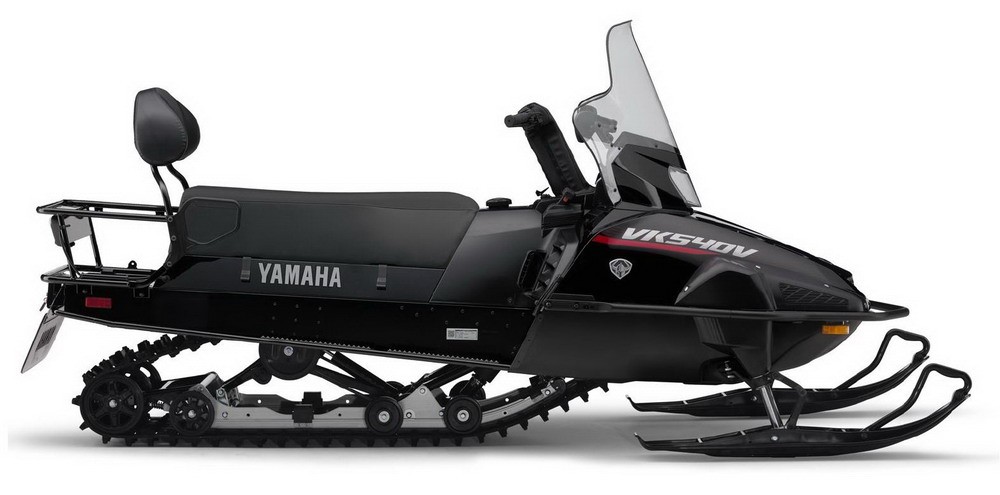 What?!? The VK540V is back? Yessiree, Bob. This is where the reemergence of Yamaha's 2-stroke comes in. Yup, the 540 fan 2-stroke twin has been updated to meet emissions with updated digital ignition, flat-slide electrically heated carbs and other minor improvements to get better economy. The Viking is Yamaha's bestselling machine on the global market. The VK540V is a light-weight, go-anywhere machine but before it was reintroduced, Yamaha had to meet EPA regs with their motor. Well, here it is in all its glory!
---
Wrap Up
Yamaha is a company that methodically moves through its markets with planned purpose. Their joint venture with Arctic Cat seems to be working out for both parties, and they continue to develop motors that perform and last. Nick Keller got over 99,950 miles on his Yamaha RS Vector with regular oil changes and minor maintenance. No other snowmobile manufacturer can claim that, 2-stroke or 4-stroke. Yamaha's new 998 Turbo will put its chassis through the test and it remains to be seen if this union is a match made in heaven. We think it is.
Yamaha has detailed specifications and more tech info on these models and that new motor. We will have unbiased rider evaluations later this month.