If you thought the new 8000 series sleds were all Cat had coming for 2018, you thought wrong. There are new sleds, new component developments and new fruit from the company's relationship with Yamaha. Read on to learn 8 solid reasons to stop into your local Arctic Cat dealership this spring.
#1. Awesome new Cat-Built 800 twin
Arctic Cat launched a series of models earlier this winter to strong reviews. The new 8000 C-TEC2 engine proved itself to be strong and exceptionally responsive in both mountain and trail packages. You can read more about the new, Arctic Cat-designed engine in our 7 Things to know about Cat's NEW 800 Engine article.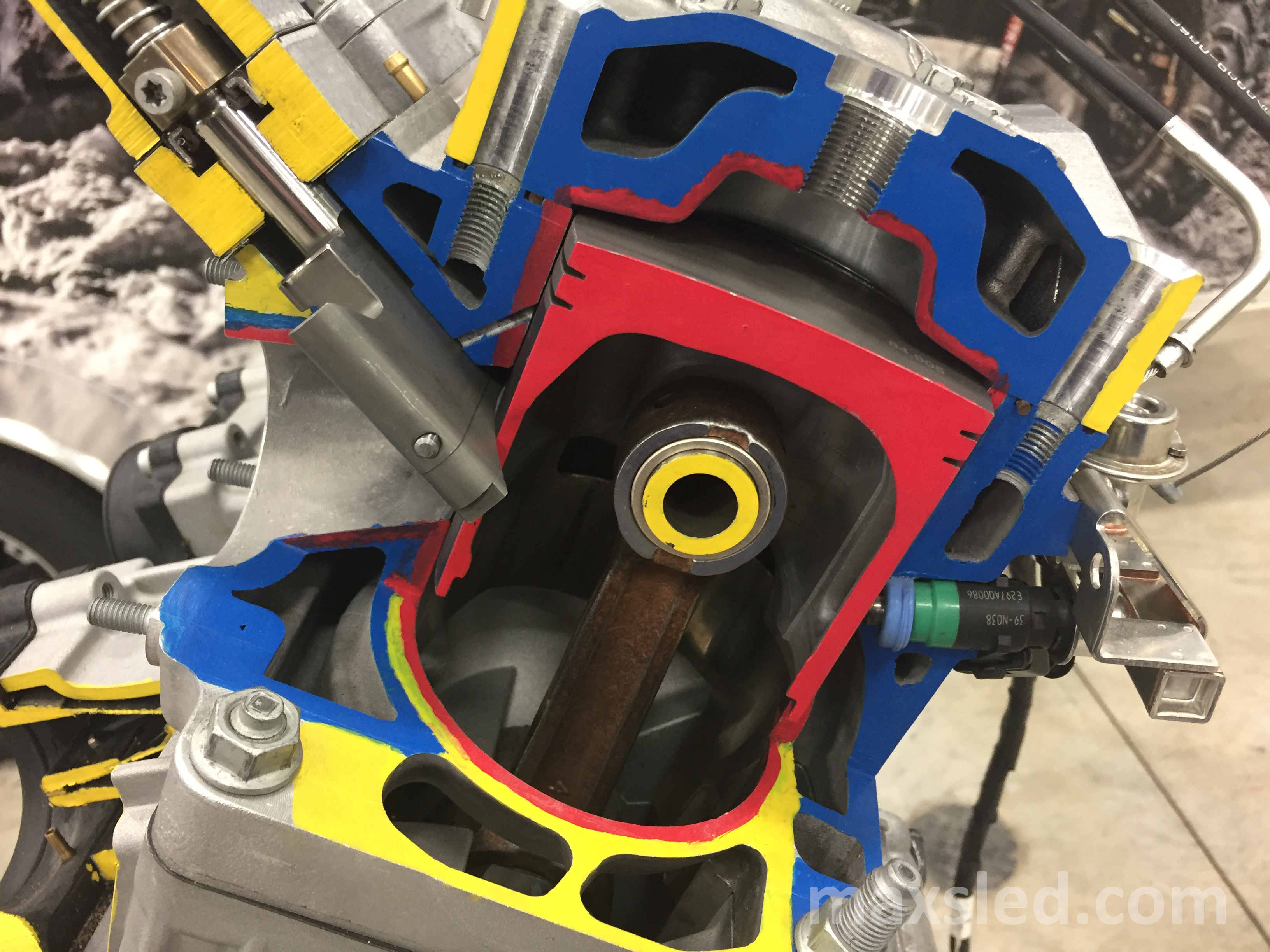 Models you'll find with the 8000 C-Tec2 engine:
M 8000 Sno Pro (153/162) Early Release
M 800
M8000 Mountain Cat (153/162)
M 8000 Sno Pro (153/162)
ZR 8000 Sno Pro Early Release (129/137)
ZR 8000 (129/137)
ZR 8000 Sno Pro (129/137)
ZR 8000 Limited (129/137)
ZR 8000 El Tirge (129/137)
ZR 8000 RR (129/137)
XF 8000 Cross Country Limited
XF 8000 Crosstrek
XF 8000 High Country
XF 8000 High Country Limited (141/153)
#2. Finally, the Tween sled we've been waiting for!
Arctic Cat introduces the next level of youth snowmobiling, the ZR 200! The new sled is sized and outfitted to suit those young riders who have outgrown the chassis and engine performance of the venerable ZR 120. The new sled features a-arm front suspension with coil springs and shocks, boasting 4.5 inches of travel. Out back, the ZR has a sliderail rear suspension, coil spring and hydraulic shock on the rear arm with an adjustable torsion spring on the front arm.
The ZR 200 is a full-on sled, earning the SSCC certification. Its plastic skis sit at 30.5 inches and it spins a 10x93x1.0-inch Cobra track. Its 2.2-gallon fuel tank should give riders a couple hours of fun in between fills.
The new Yamaha 192cc single delivers a claimed 9 horsepower, which is harnessed by a traditional CVT clutch system that features Cat's unique roller bearing on the primary shaft. The gearcase is a belt-drive design, with a fixed ratio.
#3. New clutch technology
The new Team Rapid-Response II drive clutch features a unique design with a roller bearing on the shaft, allowing an auto-adjusting belt tension system the means your days of checking and setting belt deflection are over. The new design also delivers a 12.5% lower starting ratio, which means smooth engagement and rollout. It also means less belt wear at low speeds. Matching the new primary is the Rapid Reaction BOSS (Built On Shaft Secondary) secondary clutch. The design eliminated the need for the steel clutch post and reduces weight by a quarter pound versus earlier designs. Models you'll find with the new clutches:
All 6000, 7000, 8000 and 9000 series models, except the Bearcat 7000 XT.
#4. The Ascender platform 
New Ascender mountain platform means a skinnier and lighter 6000 and 8000 M-series sleds. The new package is three inches narrower than previous mountain models and 10-15 pounds lighter! You can read about our rider, Jason Soucie's initial ride impressions here.
Models you'll find with the Ascender platform:
M 8000 Sno Pro (153/162) Early Release
M 800
M 8000 Mountain Cat (153/162)
M 8000 Sno Pro (153/162)
M 6000 (141/153)
#5. Sweet new Fox QS technology shocks
The new Mountain Cat package features tricked-out Fox FLOAT 3 shocks with the simple-to use QS3 clicker knobs on the front suspension and the front arm of the rear suspension. But even cooler than that, Cat and Fox have developed a new technology for the shock that has 2 riding adjustment levels, and then the third click is effectively a shock lockout. The benefit to this, according to Cat and Fox engineers, is that it more or less eliminates the Mountain Cat squatting when you're on the gas on an ascent. The shock does allow some movement and there is a blow-by valve in case you really need your suspension to stroke.
Models you'll find with the new Fox FLOAT QS3 and QSL shocks:
M 8000 Mountain Cat (153/162)
#6. Next-Gen body work
The Next-Gen bodywork introduced on last year's turbo-charged 9000 models makes its way across the Arctic Cat lineup in 2018. The new plastic offers improved airflow for managing underhood heat. The plastic also features the easy-to-use large quarter-turn quick releases.
Models you'll find with the Next Gen bodywork:
ZR, XF and M models in the 6000, 8000 and 9000 series.
#7. Yamaha returns the favor
Yamaha returns the favor in 2018 by building and badging the VK 540 for Arctic Cat as the Bearcat XT 540. The sled is powered by Yamaha's only EPA compliant 2-stroke snowmobile engine and has high, low and reverse transmission. The Bearcat XT 540 spins the big-footprint 20x156x1.5-inch Cobra around an articulated rail rear suspension for deep snow flotation and easier backing up in loose snow.
#8. The Norseman cometh
Arctic Cat shows the sport utility crowd additional love with the new Norseman package. Think of the Norseman like this: a trail sled designed to go offtrail and take care of some chores as well. The new package is clad in the sport sleds' Next Gen bodywork. It has a 146" Cobra track with 1.6" lugs, giving it performance and handling chops both on and off trail. The XTRA-Action rear suspension had an articulated rail that facilitates backing up in loose snow, but it's lockable if you opt for on-trail performance riding. In addition, the Norseman features the high-flotation ProUte 10/8 for on and off trail handling. Rounding out the package are the super-sized windshield, cargo rack and rear storage bag.
Models you'll find with the Norseman package:
Norseman 6000 ES
Norseman 3000