Last spring I reviewed the LifeProof iPhone case for my iPhone 4S. I followed that up with an update on some new colors released last fall. LifeProof continues to offer new cases and accessories for the iPhone 4S and iPhone 5, along with the iPad. They even talk about cases coming for the Galaxy S III.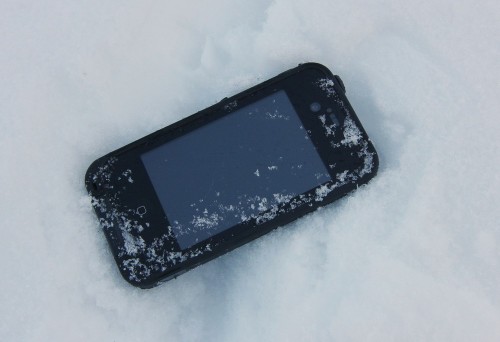 Last winter I purchased their Bike Mount wanting to mount that to our snowmobile so I can watch the GPS and do some first-person video recording with the iPhone. It was quite a cold day, temps in the single digits. When I went to tighten the mount strap onto the handlebars, it snapped in the cold while I was tightening the clamp. I had no other mount so I rode that day unable to do my testing.
I contacted LifeProof and they sent me a replacement, stating that was unusual. Because our winter was nearly nonexistent last year I didn't have a chance to mount it and try it out. I waited until last week to try it again. Again the temperature was in the mid-teens and when I went to tighten the strap, taking care not to snap it again, it snapped anyway. I've concluded that the plastic used in the strap doesn't fare well in the winter. So I decided to come up with another way to mount it on a snowmobile.
Last spring I purchased a RAM mount to mount a fish locator to the bow area of my bass boat. I wanted a mount that was strong, adjustable, and would easily allow me to remove the locator for storage. The RAM mount worked tremendously and the fish locator was rock solid and would not bounce around. I thought if there was a way I could use a RAM mount to mount the LifeProof bike mount to a snowmobile, I would be in business.
LifeProof would do well to work with RAM to incorporate the use of their mount to give a person unlimited options. The ball socket on the LifeProof mount is an odd size, so I had to do some modifications to get it work. Hey, I'm a sledder and mods are second nature.
The first thing I did was remove the ball from the remaining strap. I then drilled a hole through it to allow a 1/4-20 bolt the go through it. I also drilled a countersink so the head of the bolt would be pretty much flush with the ball. Then I used a rotary tool to sand off what was left of the strap.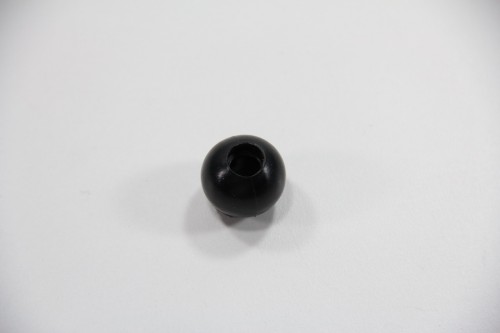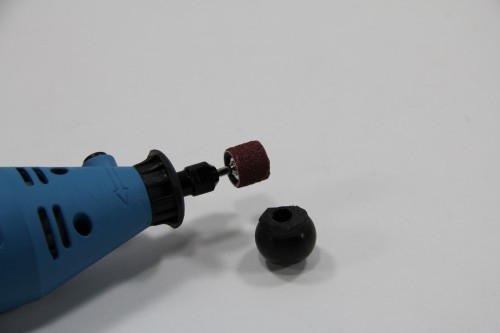 I purchased a RAM Mount 1/4-20 female hex adapter and joined the LifeProof socket ball to the 1-inch RAM ball. This would serve as my LifeProof mount.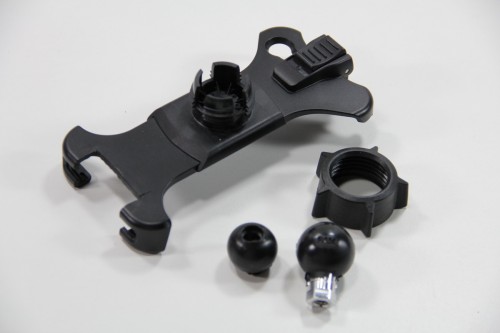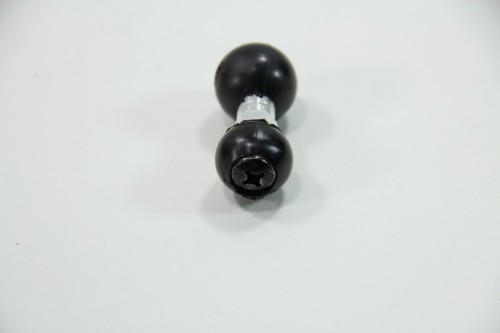 I purchased a RAM Mount U-bolt base along with a medium double-socket arm and now I am able to solidly mount this on a snowmobile. I am also able to adjust and position it to where I want without being limited. I even purchased a second U-bolt base to attach to my ATV so I can simply loosen the RAM arm and move it to my ATV without having to remove the base from the snowmobile.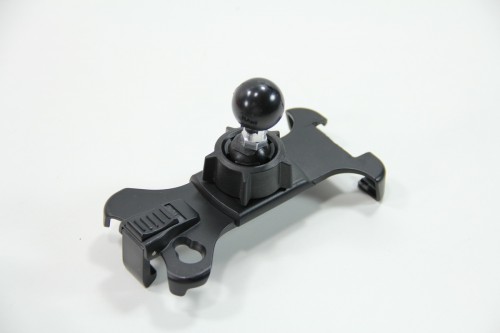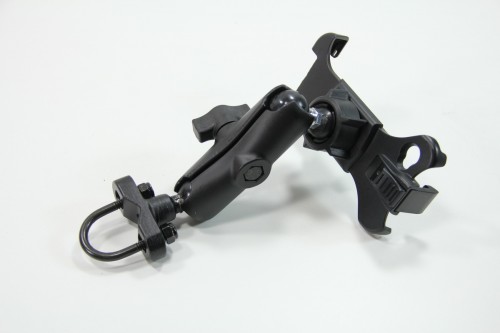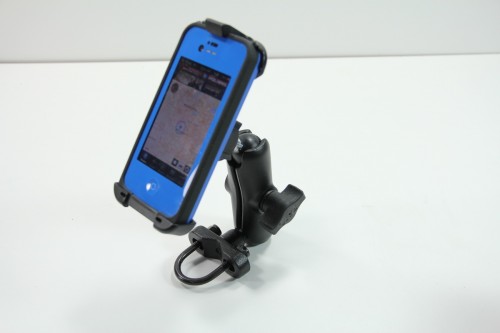 A second, non-mod alternative is to find the LifeProof GoPro Mount (which isn't listed on their site, but here is a direct link), and then purchase the RAM GoPro adapter (here). I did this as well so I have two options. The GoPro adapter allows even more adjust ability.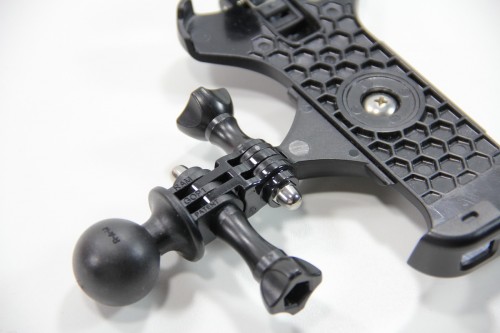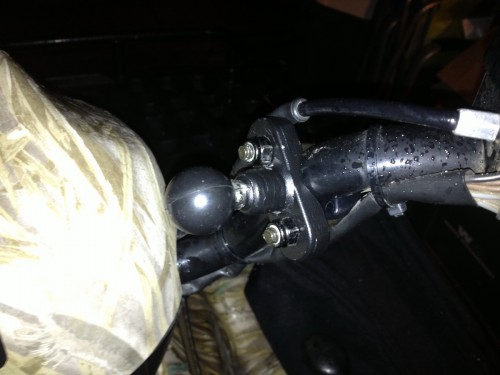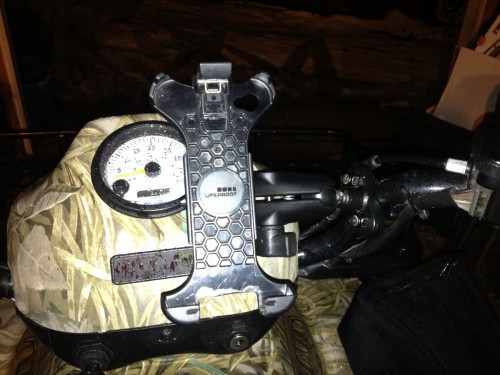 With the RAM Mount system, you can get longer arms, additional socket adapters, and many mounting variations. RAM Mounts aren't cheap, but they will last a lifetime, are nearly indestructible, and offer the most versatility. Now I can bring my LifeProofed iPhone sledding with me. And ATVing. And Boating. I'm LifeProofed and RAM Mounted.